A few years ago, Mg(OH)₂ was introduced in the pulp industry as a more sustainable pulp bleaching solution. From that moment onwards, Nedmag strives to improve bleaching results with Mg(OH)₂ by continuously conducting research.

A focus on the pulp bleaching process with Mg(OH)₂ and close collaboration with partners results in increased knowledge about product performance. One of the latest results reveals how a higher yield can be achieved, while chemical waste from the bleaching process is reduced. All without a compromise on end-product quality.
Pulp industry
The pulp industry is an important producer of biomass and celluloses. By planting trees for each tree used to produce pulp, the industry promotes sustainable use of wood, a natural renewable resource. In fact, paper is one of the few sustainable resources that we have on this planet.
Pulp mills produce chemical waste because chemicals need to be added into the process. Chemical waste needs to be safely discharged according to regulations. Decreasing this amount of waste is not an easy task, because each additive fulfils a specific function in the process. Besides, properties of the end product can differ when process conditions change.
Research results
Several tests have been performed on lab scale and in pulp production factories. By changing bleaching conditions in a controlled way, results have shown that it is possible to reduce the amount of chemical waste from the bleaching process up to 30%, while the vital properties of paper, such as fibre strength, can be maintained. Consequently, the yield can increase by 1.5%, leading to significant cost savings.
By improving the pulp yield, mills require fewer trees to manufacture the same amount of paper and reduce costs. This and and other research efforts enable us to support further optimization of more environmentally friendly pulp bleaching.
Nedmag collaborates with partners Imerys and Banmark.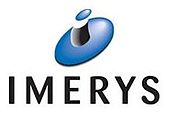 For more information, please contact us via sales [at] nedmag.nl 
Any questions or would you like to cooperate with us? Please contact us!
Customer service